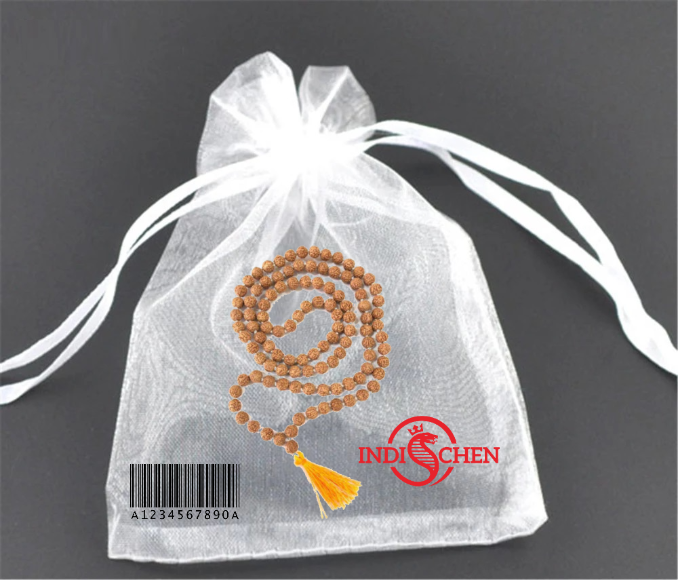 🔷 Big size organic Rudraksha bead helps to create more surface contact on your body skin giving vibrant feeling.
🔷 No chemical treatment , No Waxing , No Coloring its real and natural.
🔷 Classic hand made design with adjustable knot for Men and Women.
🔷 Five face Rudraksha bead are great for stress relieving, Yoga, Meditation and Wellness of human body
🔷Ruling Planet is Jupiter and Ruling God is Lord Shiva whereas it is also best known for its biomedical properties & in controlling stress, hypertension & blood pressure.
All our products from Indischen® used authentic natural Rudraksha beads grown in eastern hills of Nepal and India. Rudraksha is a seed traditionally used as prayer beads in Hinduism grown up in high himalayas of India-Nepal and many more Asian countries .
Rudraksha bead are covered by an outer shell of blue color on fully ripening, hence also called blueberry where it has electric, electromagnetism, para magnetic properties which varies for different mukhi ( Face cut) rudraksha.
It was remarkable that seeds of same tree behave differently because of natural division.
It was also discovered that Rudraksha's electromagnetic power of 7 milli-volt is equal to human body. Rudraksha beads controls and normalizes the flow of bioelectric current in body.
Uses of Rudraksha
Wearer gains health and peace.
Lowers blood pressure.